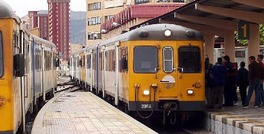 Buses in Benidorm
In Benidorm road transport includes taxis, buses and cars. Taxis are easily available outside railway stations and take the passengers to their desired destination. Buses are an economical option. The bus routes are normally displayed near the bus-stop. Many buses leave daily to various areas in and around Costa Blanca like Calpe, Altea, Alicante, etc.
Cars are available on hire basis and this again is a convenient way to travel around Benidorm.
Waterways also form an essential aspect of the Benidorm transportation. Many boat trips are arranged from Benidorm Marina to places like Altea, Denia, Calpe etc.