Overview
Puerto Banús is one of most impressive leisure marina on the Mediterranean. It is situated 5 km. on the west coast of Marbella. It was opened in 1970.

Things to Do and See in Puerto Banús
Puerto Banús is one of the Europe's famous ports worthy of its beautiful marina and coasts, intense nightlife, elegant parties and high class fashion.

The most important point of Puerto Banús is its marina. It has a berth of about 915 boats and yachts including the ones of the King of Saudi Arabia and several of the worlds richest people. The region is elegant and luxury. Visitors are able to see several lined up Rolls Royce, Lamborghini, Ferrari and Porche by the marina.

The streets with quality bars, cafes, restaurants, nightclubs and boutiques lie behind the marina. The shops are charming as well. Daily boat trips and waterpark activities are nice choice of attractions during daytime.

There are variety of restaurants to choose from in Puerto Banús. Almost all restaurants offer a menu of the day that ranges from 6€ to 30€ for two or three courses. The local Spanish areas such as La Campana or San Padro offers cheap restaurants to dine.

Shopping is one the best daytime attractions in Puerto Banús. Many luxury designer shops and boutiques are lined up on the seafront.

Golf is another main attraction in your Puerto Banus holidays during whole year. For the golf lovers, Real Club de Golf Las Brisas, Magna Marbella Golf, La Quinta, Aloha, Los Laranjos and Los Naranjos are the well know golf courses around Puerto Banús.

Puerto Banús Beaches and Beach Clubs
Puerto Banús has nice beautiful sandy beaches even by the marina. Beach clubs and bars are lined up for the beachgoers.

Plaza Beach, Mistral Beach, Azucar Beach and Soul Beach are the fine beaches in the port with good music and beach bars during summer time.

The Ocean Club is the most exclusive and impressive one in Puerto Banús. Buddha Beach with huge pool and private beach is another spot for the nice beach clubs in Puerto Banús.

Nightlife in Puerto Banús
Puerto Banús has the most attractive and intense spot for the nightlife activities in Costa del Sol. Clubbers and partygoers enjoy the nights till dawn here in Puerto Banús.

There are wide range of bars, disco, pubs and late night clubs to choose from. The best nightclubs in Puerto Banús include the Suite in Hotel Puente Romano and Olivia Valere. Dreamer's Sun and Sound Club, Seven and Tibu are the other intense and popular nightclubs to experience in Puerto Banús.
ARETUSA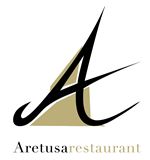 Selected Italian cuisine, in an intimate and casual atmosphere. At the front line of Puerto Banus, you find a cozy dining room with a sweet terrace, Aretusa. A great Italian chef prepares the most exquisite fresh pasta cooked "al dente", blends traditional tastes with Mediterranean flavour, offering the best steaks and seafood. The elegantly decorated restaurant has opened since 2000 which proves you will enjoy unforgettable experiences.
Aretusa Family looks forward to having you join and promise to include a sprinkle of happiness on every plate!
Open every day 12.00 – 00.00
Reservations: +34 952 81 28 98
reservas@aretusa.es
www.aretusa.es